Here I compile 5 underrated anime into a list. Keep in mind these are series that I've personally enjoyed that I want to share. Hopefully the list is helpful in giving new recommendations
(These series are not ranked in any particular order)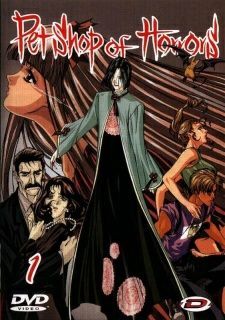 Genre: Horror, Josei, Mystery, Supernatural
Count D, a pet shop owner in Chinatown, sells rare pets for people longing for something special. Each sale comes with a contract, and if the rules are followed everything will be fine, however, if broken, Count D will not be held responsible for any unfortunate events that may happen. Leon Orcot, a homicide detective, links many odd deaths to Count D's pet shop and intends to find out why.
Each episode focuses on a different costumer, so each episode has a different story, which keeps things interesting. With the rather limited amount of episodes that this shows has, it has used its time well by picking interesting stories. Character-wise, despite Count D and Detective Leon Orcot being the main characters,they operated more in the background, while the central characters in each story were the customers with the rare pets. This did come out in 1999 so the animation may put some people off if they are not use to an older style, however I think it works for the genre of the series.
2. Gakkou no Kaiden (Ghost Stories)
Years ago, all of the ghosts in a haunted school house were banished by a certain student. Now they're back seeking revenge. Satsuki and Keiichirou Miyanoshita, siblings, are recovering from the loss of their mother. They move to her hometown and learn that the local school they transferred to is an old haunted building. They soon discover that the ghosts are real and after them! The series is a tale of the lives of the siblings and their newfound friends as they try to survive the school's ghosts, with a little help from their pet cat.
Apart from the infamously hilarious dub, this series is actually pretty good if you watch the sub, as both versions are drastically different. Although it follows the lives of a group a children, it manages to be very entertaining and worth a watch. The sub takes on a more serious vibe, while the dub conveys the general story, but on crack; much like any abridge series you might stumble upon on YouTube. Aside from this, the show is very episodic in nature as the group of children encounter new ghosts each episode. The characters were okay, nothing too special, but that might just be me, as the story was what made me interested in the show. Overall, this show wasn't amazing, but I still very much enjoyed it.
3. Glass no Kamen (2005) - (Glass Mask)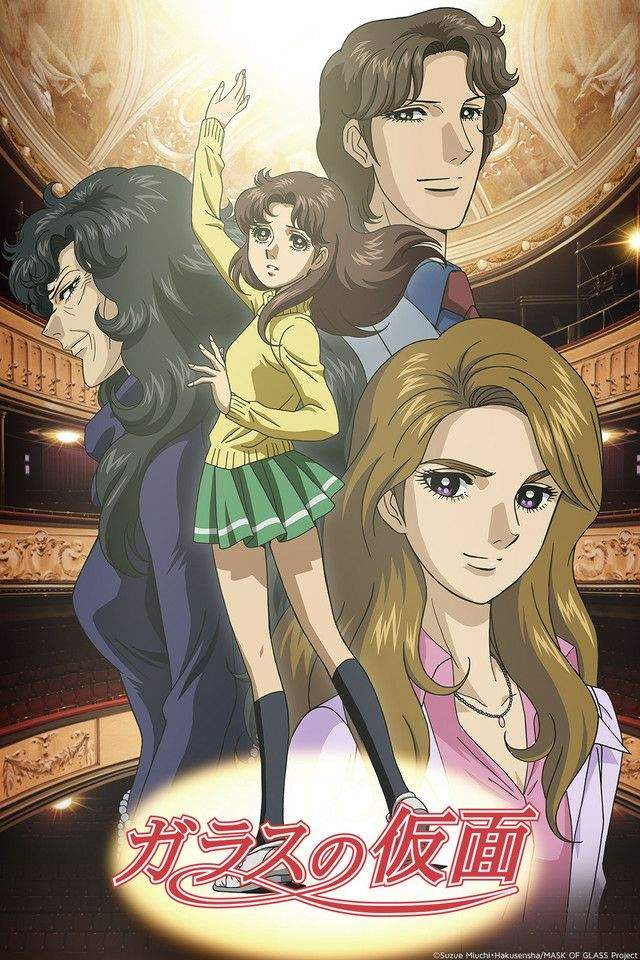 Two girls. One dream. And the entire world for a stage.

At 13, Maya Kitajima works at a restaurant alongside her bitter mother. When her acting talent is discovered by legendary Chigusa Tsukikage, Maya finds a new future filled with golden opportunity and risks.

For Ayumi Himekawa, success has always been assured, yet she longs to be recognized for her own talent and skill rather than by her parent's connections. For both, the ultimate prize is the role of The Crimson Goddess in the play of the name. To achieve this goal, both girls must seek and conquer every acting challenge and push their limits until they're worthy of the part.
I'm not always the biggest fan when it comes to drama, but this series had me hooked from episode 1. I very much enjoyed the female lead of the series as form the very beginning you can see how her optimistic personality and and love for acting allows her to break out of her shell, granting her great opportunities. I also found that the flow of the story went smoothly and the character developments amazing. Sure the ending may seem anti-climatic, but then again the the original source material (manga) has been on a hiatus since around 2008, so I'm not mad about the ending that we are given because let's face it, when an anime doesn't have enough source material they need to think of some way to way end it. Despite this, this is such an amazing series that definitely does not get enough recognition.
Genre: Slice of life, Historical, Drama, Romance, Seinen
Eps: 24 (2 seasons, 12 eps each)
In 19th century London, class lines are sharply drawn, and the social standing to which people are born dictates the path their lives follow. Emma, an honest and hardworking young maid, never felt her place in life to be a burden. But then she met William, a member of the gentry and the eldest son of a wealthy family. His warm smile and earnest affection threaten to capture her heart...but can love conquer all?
It kinda feels like a classical literature that some of you might have experienced in high school (Jane Austen or Charles Dickens anyone? Lol). It's basically a forbidden romance that is depicted in the Victorian era and the series follows this premise plus many hardships. It's a very different feel from a typical Japanese drama anime, which is refreshing, as it gave a more western feel. The characters themselves were also amazing, and were the foundation of this series. It's also refreshing to to see the man court the woman, as a popular troupe is that the woman is chasing after the guy. Overall, if you want something different, maybe try this out!
5. Michiko to Hatchin (Michiko & Hatchin)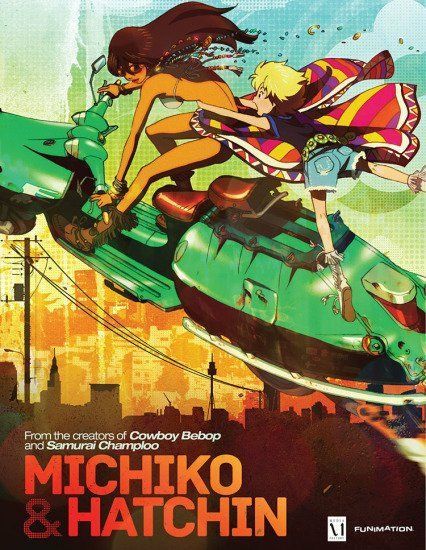 In South America, criminal Michiko Malandro breaks out of prison in search of a man from her past. She finds a clue, which is Hana Morenos, a young girl trapped in an abusive foster family, whom she saves. This duo chase their dreams in the land of Diamandra, navigating through many obstacles.
Very entertaining series and I absolutely love the relationship between Michiko and Hana. It's adorable! Just seeing an unlikely duo on a journey and seeing their development executed in such a well written way, how can this not end up as a great series? Also a plus, the series have great female leads, a diverse cast, and an overall engaging story. This show also tackles many issues along the way, such the struggles from being on the road, money struggles, the bond between adult and child, and family. This is really a great underrated series.